GEOGRAPHY EDUCATION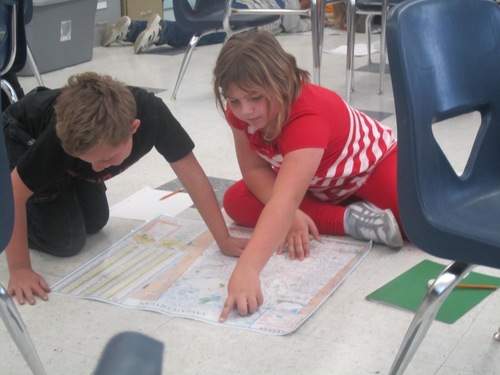 The common-core standards present an ambiguous message on how to draw information from maps and charts, Phil Gersmehl says.
Seth Dixon's insight:
Written by Phil Gersmehl, the author of Teaching Geography, this article shows how teachers can read maps to gather contextual information about places in a way that fosters deeper learning.  The Common Core ELA standards emphasize a "close reading," but the examples of reading of maps and charts are often rather superficial.  The National Geographic has recently produced Interconnections to be a guide for teachers of both geography and English to see how the two are interrelated and to promote geo-literacy for a more profound appreciation for spatial analysis and place-based knowledge.    
Tags: English, National Geographic, geography education, spatial, teacher training, mapping.
See on www.edweek.org